The Japanese company plans to present the new product during the International Symposium on Optical Memory and Optical Data Storage 2008 , which will be held in Hawaii starting July 13.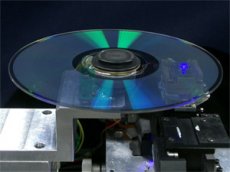 "For multilayer optical discs, it has been difficult to obtain clear signals from each recording layer in a stable manner due to crosstalk from adjacent layers and transmission loss. Utilizing the optical disc production technology that it has developed in the DVD field, Pioneer solved these problems by, among other things, using a disc structure that can reduce crosstalk from adjacent layers, resulting in a 16-layer optical disc that can playback high-quality signals from every layer," the company said in a recent statement
Pioneer plans to maintain compatibility between the new 16-layer optical disc and the BD discs, he optical specifications of the objective lens are the same in both cases. After all, it's no small thing to take advantage of a market that already feature Blu-ray players.
The capacity of the new disc should also prove to be a good thing for the environment. Less and less disc will be needed to store content, thus contributing to the conservation of resources.