The new SATA II SSDs are around 60% faster than SATA I drives and performs two to five times faster than conventional hard disk drives (HDDs), claims the producer. They feature a read data speed of up to 100 MB/s and a write speed of 80 GB/s. The power consumption is around 1.45 watts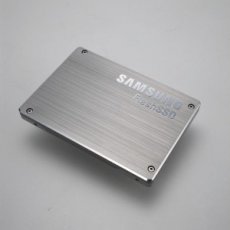 "While there will always be a market for HDDs, we see growing demand for our new SSDs, especially now that they are available with the SATA II interface," said Jim Elliott, director, flash marketing, Samsung Semiconductor. "SSD technology is especially viable for the business and high-end consumer notebook markets because of its outstanding performance, as well as the added value gained from virtually no downtime and faster operating speeds."
The company announced that the 64 GB SATA II SSD will become available as an option within the next few weeks in select Dell and Alienware notebooks.