The news is no surprise actually and only comes to confirm early speculation. Google's focus on software was to be expected, given the fact that this is one of the company's well-known strengths. Also, Google, unlike Apple, was never backed by solid expertise in hardware development, so making a device on its own would've probably meant to bury the project.
Choosing Linux was no surprise either – Google doesn't love Microsoft and its OS for mobile platforms.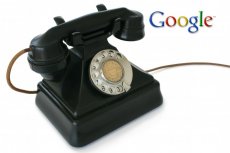 According to Engadget, the Linux-based OS for the device has been under development at Google for some time now:
"the "Gphone OS" (our name for it, not theirs) began development after Google's very quiet 2005 acquisition of mobile software company Android, started by Danger cofounder and former-prez / CEO Andy Rubin. At Google, Andy's team has developed a Linux-based mobile device OS (no surprise) which they're currently shopping around to handset makers and carriers on the premise of providing a flexible, customizable system — with really great Google integration, of course."
Apparently, Google will go public with its plans sometimes after September 3 (Labor Day). IT remains to be seen which mobile phone manufacturer will manage to get Google to sign on the dotted line.