According to German site Capital ( via
Google translation
), Steve Jobs and Volkswagen chief executive Martin Winterkorn recently met in California for an "early stage" planning session.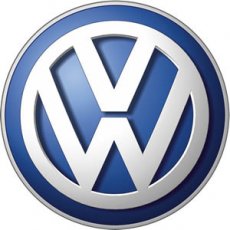 A Volkswagen-iPod(iPhone?) combo wouldn't be much a surprise for anyone. Apple's has been looking forward to place its device in cars for some time and is currently working with several such manufacturers for iPod and iPhone integration. Also, VW cars featuring iPod-compatible connectors are already an usual presence on the market.
The deal is a win-win situation for both parties. Apple gets supports for its devices and auto makers can ship models supposed to be more appealing for the younger generations.
Getting back to the most recent rumor, it's hard to say what does Jobs actually have in mind. With Apple's tight lip policy still running the show, we'll only get to know the facts in a few month's time.
Until then, Engadget did a little speculation on its own about the so-called iCar:
"Can hit 100Mph, can't hit 100Kbps."
"The scroll wheel would be hard to steer in sharp turns."
"Give it a few weeks and you should be breaking 25Mph no sweat."
"It only uses one kid of gas!"
"I hear it doesn't have 3G either."
"Internal combustion engines were stupid until we decided to use them."
"White."