The device itself comes along an enhanced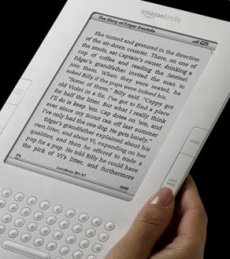 offer in the Kindle Store: over 230,000 books, including 103 of 110 current New York Times Best Sellers and New Releases.
"Kindle 2 is everything customers tell us they love about the original Kindle, only thinner, faster, crisper, with longer battery life, and capable of holding hundreds more books. If you want, Kindle 2 will even read to you — something new we added that a book could never do," said Jeff Bezos, Amazon.com Founder and CEO.
The Kindle 2 hardware offer includes a 6-inch, 600 x 800 electronic paper display with 16 shades of gray, 2 GB of memory (around 1,500 books) and an improved battery life: four to five days on one charge with wireless on and over two weeks with wireless turned off.
On the software side, Kidle 2 takes pride in the 20% faster page turn and especially in the "Text-to-Speech" feature. Users can choose to either read or just listen to the book, which will be read by either male or female voices.
Kindle 2 is available for pre-order for $359 and will hit the market on February 24.