Rose
writes
on his blog that Apple's entire iPod line is to be revamped. His report is short and based only on unnamed sources, but might offer enough information to please craving Apple fans.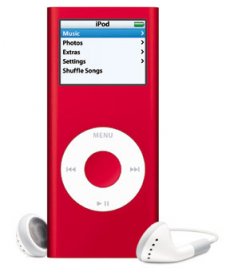 The iPod Nano line is supposed to suffer the most important changes, as the Cupertino company plans a "significant redesign". By contrast, the Touch line is to remain almost the same, with only a handful small changes being added to its chart. It's worth noting that such changes are only aimed to improved its looks, so don't expect anything new in terms of functionality, at least at this point.
The price issue will also be addressed in the near future, Rose writes. Currently, the iPhone retails starting from $199, so the iPods must also get trimmed so they would better fit into one's shopping list. There's no data on the new prices, however.
Last but not least, the Cupertino company is rumored to plan the release of iPod touch 2.1 software and iTunes 8.0, with the latter supposed to be rich in new features. A second wave of updates will soon follow, and this one will be focused on the iPhone.
Although the report makes sense, it shouldn't be branded as 100% accurate. Rose's past history regarding Apple reports does feature a few reports that failed to become reality. For instance, the original iPhone wasn't restricted to only one carrier in the US, according to Rose. Later on, it was also Rose who claimed that the new 3G iPhone would feature a video chat.