The rumored model Kindle e-book reader was supposed to be aimed at the education market. Therefore, analysts were convinced that it would be a stripped down version of the reade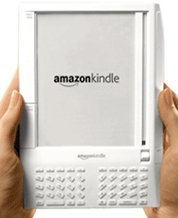 r, making it cheap enough for college student and schoolchildren.
However, the company bluntly denied such release plans. According to Amazon's Craig Berman, such plans are just idle gossip:
"Don't believe everything you read," Berman told the New York Times. "There's a lot of rumor and speculation about the Kindle. One thing I can tell you for sure is that there will be no new version of the Kindle this year. A new version is possible sometime next year at the earliest."
So the correct answer is "No", at least for the time being. It may just be that Amazon expect weak sales for such a product during the holidays and would rather focus its marketing effort sometimes later. Next spring, perhaps?