The new project is based on millimeter wave (mmWave) radio technology, which has been the focus at IBM Research for the past four years. According to IBM, the mmWave frequency band allows the use of a bandwidth at least 100 times higher data rates than current Wi-Fi standards.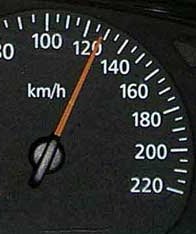 For instance, the company states, uploading a 10 GB file would only take as much as five seconds, while Wi-Fi technology would need 10 minutes to accomplish the same thing.
The mmWave wireless technology can be used at home and office for applications such as multimedia content downloads or uncompressed HDTV streaming from a DVD player. Also, users could wirelessly download and synchronize iPod-like devices with music and videos in seconds.
"This collaborative effort will enable consumers to wirelessly transfer large multimedia data files around their home and/or offices in seconds," said Dr. T.C. Chen, vice president, Science & Technology, IBM Research. "This will enable a world where you can have your entertainment when you want and where you want it."
Needless to say, the HD market would get a significant boost when such a technology finally would finally get stamped as "good to go". In fact, it's more than safe to say that it would be one of the most important developments we've seen recently.