The new processor would enable the console to run much quieter (and also cooler), as the power usage is to go down to around 135 Watts. Previous models need as much as 200 Watts.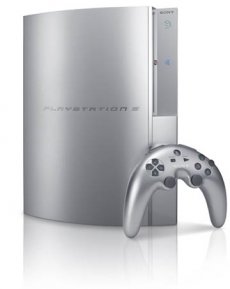 Other hardware changes include a smaller heat pipe smaller, a new version of the the motherboard and a new button battery to keep time when the console is turned off.
The move will allow Sony to trim manufacturing costs a little bit. Also, the company was expected to enter its console into the "65nm league", with Microsoft having done a similar switch for its Xbox 360 for some time now.
The 40Gb PlayStation 3 will be released in North America on November 2. The console will come bundled with the Blu-ray version of Spider-Man and will retail for $399 (USD/CND). Unfortunately, the console doesn't feature backwards compatibility with PlayStation2 games, comes with only 2 USB ports and the slots for Compact Flash, Memory Stick, and SD Cards have been completely left out.