According to Sony's official announcement, "the issue involves a small number of units which may overheat due to a wiring problem." The overheating issue affects the following models: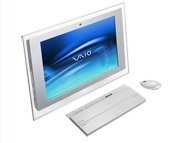 – VGN-TZ100 series
– VGN-TZ200 series
– VGN-TZ300 series
– VGN-TZ2000 series

The faulty notebooks were sold between July 2007 and August 2008, the company added.
If you suspect you machine to be among those affected, you should visit this page, input your product code and serial number (they are located on the bottom of the notebook) and see if the automatic check confirms your suspicions.
Up till now Sony has received 15 reports of overheating, with one notebook user also reporting minor burns.