The newly-released chips are designed for mini-notebooks and are part of Int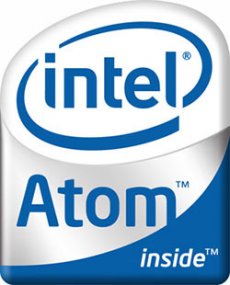 el's smallest line of CPUs. Dubbed Atom 330, the new model features a 1.6-GHz processing core and 1 MB of Level 2 cache. According to Intel, the chip uses a maximum of 8 watts of power.
The model was unveiled by Intel back in March this year. The processor was supposed to carry on the line previously held by the A100 and A110 processors and become the best choice for netbooks.
According to analysts, netbooks is the generic name for any lightweight PC with screen size of 10 inches or less and a price tag reading less than $500. Such devices are moft often targeted as email and web surfing machines, as well as cheap systems for students, even though the small keyboard and screen might be a turn off for those looking to do a lot of writing.
Intel's release comes just in time. Market researcher Gartner already announced that the small notebook market is expanding: 5.2 million units are expected to ship worldwid this, with 2009 expected to see a shipment of over 8 million units.