Initially, the Inspiron line was supposed to feature eight colors: black, red, pink, green, white, yellow, brown and blue.
Lionel Menchaca, Digital Media Manager, is the one to provide an official explantion on the company's official blog:
"Basic colors like black are easier to produce. Premium colors and finishes like we use on the Inspiron models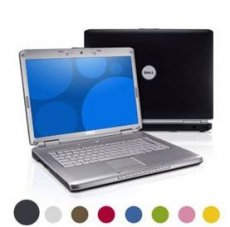 introduce complexity into the process, and that's holding things up. […] producing smaller quantities is not the issue—it's mainly an issue of scale. We'll continue to work directly with suppliers to ultimately increase our production on color notebooks. Besides scale, we are also focused on maintaining the levels of quality we established when we designed these notebooks. In other words, we're not going to relax our quality standards to ship more products."
In addition, Dell seems to be also plagued by the lack of certain screen size displays.
This year's events haven't been too kind for Dell. The company recently concluded an internal investigation and the results prompted the PC maker to announce it would restate its financial statements for the period between 2003 and the first quarter of fiscal 2007 (included)
Furthermore, the company announced it would undergo severe changes in its Finance departement, as well as in its policy. The new measures strengthened the position of Chief Accounting Officer, but also added much more responsibility regarding all accounting and financial reporting functions worldwide.