According to Betanews, the event will have two Microsoft heavyweights enter the ring: Microsoft chairman Bill Gates and Design and Development chief J Allard.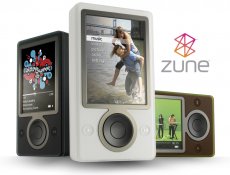 The new line is rumored to include the first flash memory based Zunes, as well as Wi-Fi and more storage room than its competitors:
"About 2.4 million next-generation Zunes will be manufactured during the 2007 holiday season, according to reports. Two-thirds of these players are expected to be flash-based, showing that Microsoft is indeed aware of the much higher popularity of flash players, which are cheaper."
Microsoft plans to release the new Zunes this November. It would be interesting to see how much impact will the new line have. The Redmond company is known to be very stubborn at times and the Xbox history goes to prove it. Microsoft's games division has yet to become profitable, but will continue its activity and chances are that the same strategy will be applied for the Zune.
Then again, should Microsoft persist in keeping up its strict DRM policy it's unlikely that the new line will perform much better than the first one.