The newly-released iPod will retail $499 and features 16GB of storage. In the mean time, the iPod touch has got twice as fat, with 32GB of memory and a $499 price tag.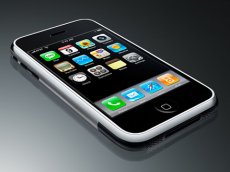 "For some users, there's never enough memory," said Greg Joswiak, Apple's vice president of Worldwide iPod and iPhone Product Marketing. "Now people can enjoy even more of their music, photos and videos on the most revolutionary mobile phone and best Wi-Fi mobile device in the world."
Previously, Apple's top of the line products were 8GB iPhone, which retails for $399, and the 16GB iPod Touch, featuring the same price tag.
The iPhone was originally released on June 29. At first, the 8GB device retailed for $599. Starting September last year, the iPhone began to retail for $399.