"Toshiba's dedication and focus on 1.8-inch HDD product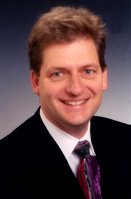 development over the past decade has enabled us to continually drive innovation in this form factor — from robust capacity introductions to improved performance and power efficiency," said Maciek Brzeski, vice president of marketing at Toshiba Storage Device Division.
"Thanks to these continual advancements, 1.8-inch HDDs have become an ideal form factor for the digital world, where the ability to handle rich digital content in a mobile environment is king," he added.
The two new devices feature a a speed of 4,200 revolutions per minute, parallel ATA interfaces and an areal density of 344 GB per square inch. The 240 GB HDD weighs 2 ounces while the other is only 1.7 ounces in weight.
Toshiba stressed out that the two models use 20% less power than previous versions for read and write operations.
The new devices are expected to hit the market this holiday season, the company announced.