The price of the new Inspirion 1525 notebook starts at just $499. However, the addition of the Blu-ray drive (along with the necessary processor) will add another $380, taking the price up to $870. It's worth pointing out that the new drive option comes available starting from the 1.83GHz processor, one that's not on the Celeron processor models catalog.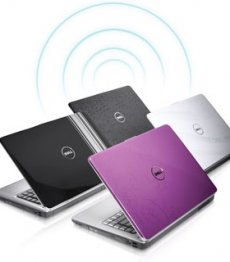 Dell also stated that the the option to burn Blu-ray discs can be included, but that will add another $200 on the bill. Still, even though is price rises to $1,079, the Inspirion 1525 remains the cheapest Bly-ray system available at present time.
The minimum configuration of the Inspirion 1525 notebook includes a 15.4-inch widescreen display with 720p resolution, 1GB3 Shared Dual Channel DDR2 at 667MHz, 80GB4 SATA Hard Drive (5400RPM), Intel Graphics Media Accelerator X3100, wireless card and Windows Vista Home Basic Edition.
The color palette for the laptop includes a dozen options, such as Sunshine Yellow, Midnight Blue and Ruby Red.
With the war between Blu-ray and HD DVDnow over, it's time producers turned on each other try come on the market with a better offer. It's worth seeing what offers might pop up in the near future.