The new, enhanced model is to be released in Japan on November 1 and will retail for 18,900 yen ($180 USD). The first models will only be available in white and a matte gray, with additional colors surely scheduled to become available as time passes by and sales need a new boost.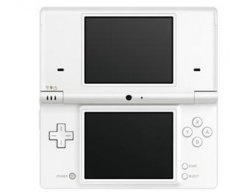 The Nintendo DSi features a 3.25 inch screen, features a 3 megapixel camera with picture editing functions (via touch screen), a web browser and a primitive form of music player.
Nintendo only mentioned that the music feature would enable users to adjust pitch and playback speed, a lot less than what a normal music player would do.
Last but not least, Nintendo performed an upgrade on the memory side: the new console got a brand new SD memory card slot, as well as the on-board memory. The SD memory card will be used to transfer DSi made photos onto the Wii Photo Channel. As for the on-board one, its purpose is to store downloadable games.
With the release of the new Model, Nintendo also announced that the Wii Points will soon become Nintendo Points, so both console owners can use them freely.