Fitzpatrick is to replace Paul J. Liska effective immediately, while Motorola will keep busy in finding a replacement.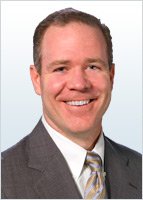 "We appreciate the contributions Paul made toward the Company's planned separation and in managing our cost- reduction activities," said Greg Brown, Motorola's president & co-chief executive officer and CEO of Broadband Mobility Solutions, and Sanjay Jha, co-chief executive officer and CEO of Mobile Devices.
Fitzpatrick is senior vice president and corporate controller and is responsible for accounting, financial reporting, budgeting, financial controls, compliance with Sarbanes-Oxley and Securities and Exchange Commission (SEC) rules, and financial operations.
Before arriving at Motorola, the new CFO had been corporate vice president of finance for the Home & Networks Mobility business, vice president and controller for the Networks & Enterprise and the Government & Enterprise Mobility Solutions businesses and a senior manager at Price Waterhouse.