According to a report released by IDC, HP saw its sales rise from 9.85 million to 13.09 million, thus p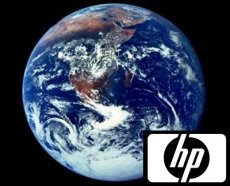 ushing its market share up to 19.6%. The company has enjoyed a constant and significant growth. Back in Q3 2006, HP barely managed to rise above Dell thanks to an extra 41,000 units; One year later, the gap is has grown to an impressive 2.91 million units.
As expected, the only way for Dell was down, given the circumstances. The company managed to further lose bits of its market share slice of pie and ended up with only 15.2%.
Dell still holds the lead in the US (28.0% market share), but that's hardly comforting news. First of all, HP is not far behind (24.3%). Second, HP's shipments have increased in the last quarter by 16.9% to 4.35 million, while Dell's shipments fell down 4.8% to 5.01 million. The trend is likely to continue during the next quarter, so do expect further changes in the top.
IDC points out that the third quarter was a good one for the PC industry. Shipments grew by 15.5% to an impressive 66.9 million units. Overall shipments in the U.S. were 17.92 million.