The Helsinki-based Jaiku was founded last year and provides a social networking and mini-messaging service.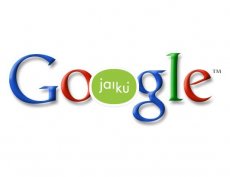 "Technology has made staying in touch with your friends and family both easier and harder: living a fast-paced, on-the-go lifestyle is easier (and a lot of fun), but it's more difficult to keep track of everyone when they're running around at warp speed," said Tony Hsieh, Product Manager at Google. "That's why we're excited to announce that we've acquired Jaiku, a company that's been hard at work developing useful and innovative applications for staying in touch with the people you care about most — regardless of whether you're at a computer or on a mobile phone."
Back in September, Google also acquired Zingku, a mobile social networking firm.
Following the closing of the deal, Google announced that the service was to expand in the near future. Current Jaiku users will be able to continue to use the service as before for the time being.
The software giant was reluctant is sharing its future plans for the new acquisition. Officially, Google does intend to use Jaiku's technology "compelling and useful products", but there are still no definite plans to announce.
At present time everyone's bet is that the recent acquisitions and the much-rumored "Gphone" have a lot in common.