Currently, the Paris-based company is the property of Lap Shun Hui and Clifford Holdings Limited, with the former holding a 75% interest in in PB Holding, the parent company of Packard Bell.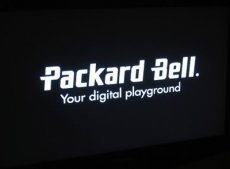 The parties involved have agreed to work together in consultation with the Works Councils in France and the Netherlands and to secure antitrust and other regulatory approvals required for the signing and closing of the transaction.
According to Gateway, the new acquisition is subject to regulatory approvals and is expected to close during the fourth quarter of 2007 or the first quarter of 2008. The financial details of the deal have not been disclosed.
In the mean time, Gateway and Acer must still be busy on the former's acquisition, scheduled to be completed by December 2007. Acer agreed to spend $710 million on Gateway ($1.90 per share).
However, the price was considered to be too small by Gateway's shareholders, who filed two lawsuits against the acquisition. In the filing, the plaintiffs accuse Gateway's directors of having breached their fiduciary duties to stockholders, while the transactions are tagged as "both unfair and coercive to the public stockholders".