The transaction is expected to close in the second half of 2008. Until the deal closes, each company will continue to operate independently. Financial details of the transaction were not disclosed.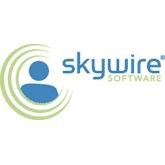 "Insurance is a strategic industry for Oracle with growth focused on integrated packaged applications. Insurance applications, such as Skywire Software's for insurance policy life cycle management, help insurers navigate an increasingly complex business environment," said Oracle President, Charles Phillips. "Adding Skywire Software to our growing portfolio of insurance software products further accelerates our investment in and commitment to providing the most modern and complete software solutions for this industry."
Skywire Software employees and management are expected to join the Oracle Insurance Global Business Unit together with the pending acquisition of AdminServer.
Skywire Software's insurance software assists insurers in managing the life cycle of an insurance policy, including insurance policy creation, rating, insurance agent/broker management and information exchange solutions.