The European Commission already gave it's green light to the deal on June 5, so it was only a matter of time before Nokia stepped forward with this news.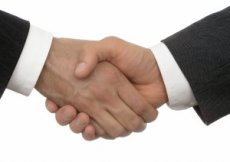 With this acquisition, Nokia stands to significantly increase its portfolio of software assets, especially in the Ovi platform area.
In addition, Nokia stressed out, the Trolltech team will play an important role in accelerating the implementation of Nokia's software strategy. This will enable Nokia to accelerate the cross-platform software strategy for mobile devices and desktop applications, and develop our Internet services business.
Oslo Stock Exchange announced that Trolltech ASA's last day of listing will be today, June 17.