According to figures issued by research company Gartner, the MacBook maker managed to sell over 1 million machines and got a market share of 6.6% during the first quarter. In the mean time, Toshiba (now located on the fifth step of the ladder) sold 840,000 and only rose to 5.5%.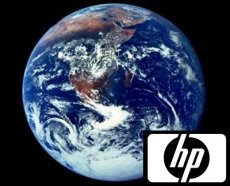 The first two runners in the top remain the same as ever: Dell is still in the lead with a market share of 31.4 %, while HP is on its trail with 25%.
The same rule applies to the number 3 occupant. Acer kept its position, although this company saw its market share go down significantly, from an initial 11.5 % to just 9.1%. If Apple keeps up the good (marketing) work and Acer doesn't do something about its own campaigns one might see Steve Jobs' company moving up once again in the near future.
On the other hand, Apple fans won't be as happy about the worldwide top: HP is in the lead (18.3%), Dell is second (14.9%), Acer keeps its distance on third (9.5%). Lenovo (6.7%) entrenched itself on number 4 and Toshiba (4.3%) marks the end of top 5.
And Apple? Well, Apple is nowhere to be seen.