Hester also occupied the Senior Vice President position and was responsible for "setting the architectural and product strategies and plans for AMD's microprocessor business," according to his biography on the company site. He arrived at AMD in 2005, after a 23-year career at IBM.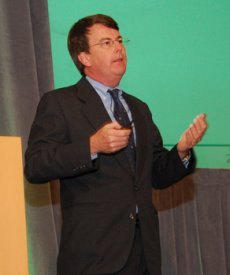 Rather odd, AMD stated that Hester won't be replaced as Chief Technology Officer.
The news of the departure couldn't have come at a worse time for AMD. The company already admitted that its first quarter revenues could prove to be 15% lower than one year ago.
Also, AMD's employee plans include the dismissal of 5% of its personnel. At present time, AMD's total workforce is of 16,719, meaning that about 800 to 850 staffers will soon be looking for new jobs.
At present time, AMD hopes to snap out of this situation with the help of is Opteron and Phenom processors based on a 65nm manufacturing by the fall of 2008.