According to U.S. District Judge Marsha Pechman's ruling, Ballmer has 30 days to meet with the plaintiff's lawyers. Furthermore, the same Ballmer will be required to testify in the court for 3 hours.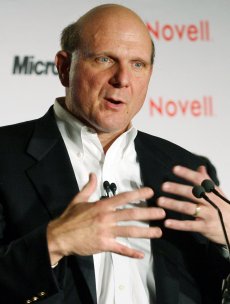 That's the second bad news for Microsoft in this case. The first one came late last week, when Microsoft failed to convince the judge to dismiss the class-action lawsuit.
The motion filed by Microsoft read as follows:
"The evidence refutes plaintiffs' claims that Windows Vista Home Basic cannot 'fairly' be called Windows Vista. Windows Vista Home Basic has nearly all of the same computer code as the rest of the Windows Vista family and … Microsoft never publicly defined Windows Vista in a way that would exclude Windows Vista Home Basic."
If the class-action lawsuit had been dismissed, the plaintiffs would've been forced to sue Microsoft individually. Not a very pleasant perspective, given the legal adversary they would've been facing.
The case was triggered by Microsoft's marketing campaign, which convinced people into buying computers tagged by Microsoft as Vista capable only to find out later that such machines could only run Vista Home Basic.