Rumors about the new business plan have been lurking since mid-September, which have been strongly denied by both companies.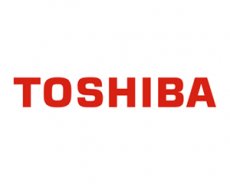 According to the non-binding memorandum, Toshiba will end up with the lion's share (60% of the joint venture), and gets to appoint the Chairman and CEO of the new company. In the mean time, Sony will have to share its remaining 40% with SCEI (20% each) and will control the President and COO positions.
The new joint venture will continue to produce semiconductors using the the 300mm wafer line fabrication facilities that Toshiba will acquire from Sony Group. At first, production will focus on 65nm process semiconductors, with migration to 45nm process mass production being part of future development plans.
Manufacturing will be transferred to a new plant from Sony's Semiconductor Kyushu Corporation's Nagasaki Technology Center (SKC) by the end of March 2008.
The new agreement also stipulates that the two companies will terminate their current joint venture, Oita TS Semiconductor Corporation (OTSS). The latter was established back in June 1999 and has been used to produce semiconductor products for the Playstation.