The company decided that the infrastructure and networking equipment will go on its on from now on. The move is definitely a blow to the mobile business, which hasn't been going well for some time.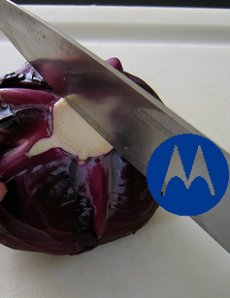 The split is scheduled to be 100% complete during 2009 and existing shareholders will be issued shares in the mobile division.
Cutting it off from the empire is one more sign that Motorola doesn't have any good plans for it. Expectations are that the branch will continue to suffer while looking for a buyer to take it off its misery with a healthy business plan. After all, Motorola is known to be seeking such a solution for its business for some time.
It's true, a new CEO might turn things around and get the division back on its former status, but it's hinghly unlikely that this might happen. Motorola seems to have already given up on the business and now is only looking for ways to cut its losses as much as it can.
Back in November Motorola saw its market share drop to 7.6% and lost its second spot in the world's largest handset manufacturers to Samsung (21%).