The announcement comes one year after Karraker agreed to come to SCEA and fill Molly Smith's shoes. Apparently the shoes weren't very comfortable.
Truth be said, Karraker had the "chance" to handle Sony's PR in a rather rough time for the company, with the PlayStation 3 struggling to gain some serious market share. Eventually, the stress must've taken its toll and you can see it right in Karraker's statement, if reading carefully between the lines: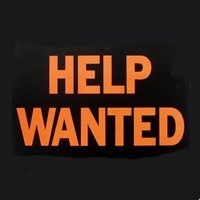 "I am saddened to leave such a great group of people, but I have been presented a global opportunity near my home in an industry where I have previous experience that I feel I must pursue. […] I look forward to continuing to follow this industry as a gamer, rather than a spokesperson."
Karraker's next stop would be at Skyy Spirits (the makers of Skyy Vodka) as head of PR and events, starting October 1. Prior to his position at Sony, Karraker was a spokesman for another liquor company, Allied Domecq Spirits and Wine.
All in all, it seems that there's still a lot of trouble at the Sony HQ. Molly Smith suddenly decided to leave SCEA after being PR chief for over ten years. Now Karraker leaves after only one year. Any bets on how long the next PR chief will last?