The purchase price of the combined acquisitions is approximately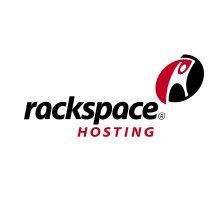 $11.5 million payable in cash and stock, with the potential for up to $16.5 million in additional payouts of cash and stock based on certain performance criteria.
With both Slicehost and Jungle Disk in its corporate pocket, Rackspace will rely on their solutions for on-demand, virtualized servers and online storage software and services.
"Cloud computing offers tremendous benefits to our customers that complement our traditional managed hosting services," said Lanham Napier, CEO, Rackspace Hosting. "Today, we made clear our intent to have the best suite of cloud offerings. Our new offerings are part of a strategy to bring cloud benefits to all businesses with simple, cost-effective products that everyone can use, backed by the best customer support that only Rackspace can deliver."
Slicehost is a leader in Xen-based virtual machine hosting with more than 15,000 "slices" online today. Jungle Disk offers reliable cloud storage solutions that allow users to easily share an unlimited amount of cloud storage between multiple users through a secure, mountable network drive and automatic backup.