As expected, the iPhone and the Mac were the ones pushing the Apple cart higher in the charts.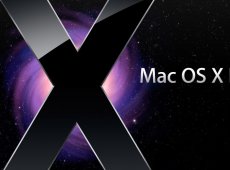 The iPhone managed to surpass earlier estimations: the company sold 6.89 million iPhone units during the quarter. The business figures place Apple as the third mobile phone vendor in terms of revenue, well above LG and Motorola. The Cupertino company still looks up to Nokia and Samsung, but that's hardly surprising at this point.
Apple sold around 11 million iPods in this quarter, which translates into an 8% growth in shipments and 3% in sales. However, these figures are far less impressing than what the iPhone had to offer and it's expected of the latter to outshadow the iPod as Apple's greatest selling device for the coming year.
As for Macs, Apple revealed that it managed to sell 2.6 million units during the quarter. Most of sales were made in the notebook department (1.68 million), while desktops proved convincing only for 936,000 shoppers. All in all, these results account for 45.9% of the total revenue reported for the quarter.