The company has alre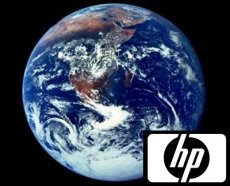 ady approved the "restructuring program" meant to further integrate EDS into HP and now announces that 24,600 employees will be loooking for new jobs within the next 3 years. US staffers will be the most unlucky ones:
"Workforce reduction plans will vary by country, based on local legal requirements and consultation with works councils and employee representatives, as appropriate," the announcement reads. "Approximately 7.5 percent of the combined company's workforce, or about 24,600 employees, will be affected over the course of the program, with nearly half of the reductions occurring in the United States. HP will provide employees affected by this restructuring program with severance packages, counseling and job placement services."
The plan will cost HP $1.7bn in the fourth quarter of fiscal 2008.
According to HP, the program will result in annual savings of about $1.8bn, a sum which is to be reinvested in services sales coverage, delivery, and emerging markets.