As expected, the financial terms of the deal were not disclosed.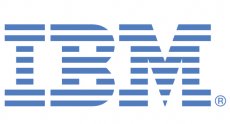 "Diligent's data de-duplication software is a critical technology that will be integrated into the IBM Storage portfolio to further extend our information infrastructure strategy, allowing our clients to eliminate redundant data and streamline the infrastructure required to support their business – which can result in dramatic improvements in data center efficiency," said Andy Monshaw, general manager, IBM System Storage.
Following the deal, the company will become part of the IBM System Storage business unit of the IBM Systems and Technology Group.
Diligent develops in-line data de-duplication software that is integrated with server and storage infrastructures to help organizations reduce the amount and cost of physical storage required in data centers.
IBM has been very interested in storage companies in the recent past, with Dilligent being the third such acquisition. Previously, IBM has also announced its intentions to purchase of the Israeli-based XIV, as well as FilesX.

Diligent Technologies is headquartered in Framingham, Massachusetts. Its research and development crew is located in Tel Aviv, Israel.