The first features scheduled to be axed are content and application downloads, effective immediately.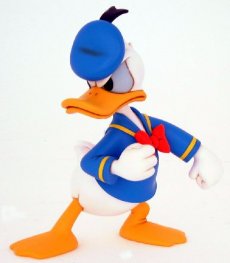 "[…]the MVNO model has proven, as we've seen with other companies this past year, to be a difficult proposition in the hyper-competitive U.S. mobile phone market," says Steve Wadsworth, president of the Walt Disney Internet Group. "In assessing our business model, we decided that changing strategies was a better alternative to pursue profitable growth in the mobile services area."
This is the third time an MVNO business bites the dust. The previous entries on the list are Mobile ESPN and Amp'd Mobile.
Still, this doesn't mark the end for Disney's mobile adventure. The company announced it plans to team up with a major US carrier in order to keep its Family Center feature package alive on the market. The new partner remained undisclosed for the time being. Most probably Disney is just browsing through the offers right now and hasn't quite made up its mind.