Previously, Ullyot occupied the position of chief of staff for Alberto Gonzales. Before that, he served as a top lawyer for AOL Time Warner in Europe.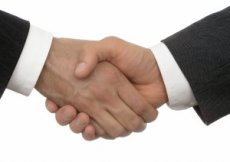 "He has an extraordinary combination of private legal practice and public sector experience. So many of the legal issues we face touch on both of those arenas," Elliot Schrage, Facebook's vice president of communications and public policy tolfd the LA Times. "Ted's arrival really demonstrates we're a little more grown-up."
At Facebook, Ted Ullyot will be replacing Rudy Gadre, who decided to leave the social networking site earlier this year.
Facebook has been busy this year to lure experienced people to the organisation. Perhaps the most famous hiring of the year was announced in March, when Sheryl Sandberg confirmed her leaving the Google ship for the position of Chief Operating Officer at Facebook.
At Google, Sandberg was the global sales chief. Previously, she was chief of staff at the Treasury Department during Bill Clinton's administration.