The buyout represents GameStop's first step in France, as Micromania operates 332 locations throughout the country.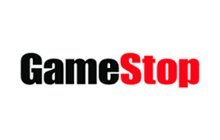 "As we have accelerated our growth in Europe over the years, we have kept a close eye on the European retailers whose passion for the business is reflected in the quality of their stores and evident knowledge of their staff. Micromania has been that type of retailer," says R. Richard Fontaine, GameStop's Executive Chairman. "When the opportunity arose to purchase Micromania, we became convinced that expanding into Europe's second largest video game market with Micromania's management team and GameStop's diverse experience was a great combination for profitable growth."
The transaction, for approximately US$700 million (EUR 480 million) in cash, including the assumption of debt, is subject to clearance by the European Commission, and is expected to close in November of 2008. Under the terms of the agreement, GameStop will purchase virtually all of the outstanding shares of the company.
With the Micromania acquisition, the European store count will top 1,077 stores located throughout France, Italy, Germany, Austria, Switzerland, Sweden, Norway, Denmark, Finland, Ireland, Spain and Portugal. GameStop also operates locations in the United States, Canada, Australia, New Zealand.