The figures come from the same organization, as part of its annual report on the cinema/theater market. According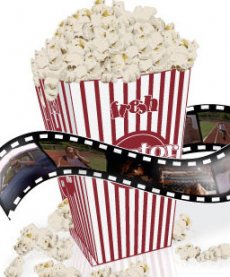 to the report, box office ticket sales reached $9.6 billion in 2007, thus setting a new record in the industry:
The previous record year was 2002, when the total sales were around $9.2 billion.
But that's not the only record set last year. The "movie with the best opening weekend box office to date" section has also been updated.
Official date reveal that Spider-Man 3 is the new star in the charts. The movie grabbed in $59 million in the US on its opening day alone. By the end of the weekend , the figures went up to over $150 million.
When compared to 2006, figures show that 2007 was a much better year, marking a 5.4% increase.