The company and Apple recently signed an agreement, making the veteran hero of the jungle the first movie to include a digital copy for playback within iTunes alongside the usual DVD or Blu-ray content. The release has been scheduled for May 27.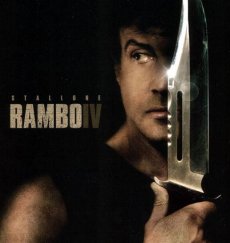 Lionsgate was not very keen on speaking about other releases that would get the Digital Copy treatment. The company briefly stated that the drama/thriller The Eye will follow Rambo this summer. Other titles will join the deal too, but no other names were mentioned.
"Our consumers are always looking for new viewing options in terms of the motion pictures they buy, and we are always searching for new ways to deliver content in formats that reflect consumer preference across the entire home entertainment spectrum, from packaged media to digital storage to VOD," said Steve Beeks, Lionsgate president and COO.
The iTunes Digital Copy becomes available when the user inputs the purchased disc into the computer and inputs a code that comes with the disc. When the code checks, iTunes copies the movie into the library, thus allowing the user to copy the movie to any compatible player of his liking.