The US Court of Appeals for the Federal Circuit ruled that Vonage was not entitled to apply for an appeal, thus forcing the company to follow the previous sentence. The company will have to pay Verizon $117.5 million for violating three of the latter's patents, plus an additional $2.5 million to charity.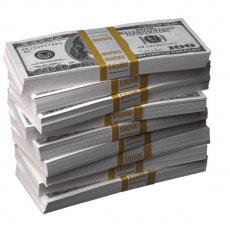 The company already announced that it may not be able to meet its obligations over debt. Vonage already lost $80 million in a separate patent dispute with Sprint Communications.
The Vonage-Sprint deal was settled in early October. According to the agreement between the two companies, Vonage will pay $35 million for past use of license, $40 million for a fully paid future license, and $5 million in prepayment for services.
Previously, Vonage had been sued also by Sprint. The final verdict was reached in late September, when a jury in a Kansas City federal court ruled that Vonage had willfully infringed Sprint's patents in providing its VoIP telephony services. The VoIP provider was ordered to pay damages of $69.5 million.
What's worse, the legal trouble is far from over for Vonage. AT&T filed a lawsuit against the company on October 17, accusing it having sold products infringing on AT&T' patent on "packet-based telephony". Do we hear "guilty" already?