The price cut performed by Microsoft gave Xbox 360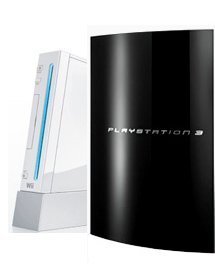 a strong boost: the console sold 347,000 units during September, almost double than it August results (195,200).
In the mean time, the PlayStation 3 manage to grow a bit slower, up to 232,000 from August's 185,000.
But this was just a petty struggle in Nintendo's eyes: the Wii console takes pride in 687,000 sales, while the DS just keeps reminding everyone that it outsold it PSP rival:537,000 units compared to Sonys' 238,000 units.
The complete top hardware unit sales for September is down below:
– Nintendo Wii – 687,000
– Nintendo DS – 537,000
– Xbox 360 – 347,000
– Sony PlayStation Portable – 238,000
– Sony PlayStation 3 – 232,000
– Sony PlayStation 2 – 173,000