According to a Financial Times
report
, Sony chairman Howard Stringer is having serious difficulties in convincing the executives in the electronic division to accept the restructuring plans.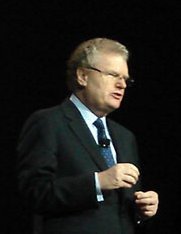 Sony had already announced back in December that around 10% of its staffers were to be fired and another such round would be hard to accept by the middle management.
Rumor has it that the new plans are especially aimed at Sony's US operations, such as Sony Pictures Entertainment, Sony Online Entertainment, Sony Electronics and Sony Computer Entertainment.
US restructuring plans wouldn't be much of a surprise. Previous reports had it that Sony had been thinking for long about a series "sacred cow-slaying" measures.
The company's worldwide workforce is an estimated 160,000 employees. How many will they remain by the end of the year?