"Today's changes are part of Nokia's constant renewal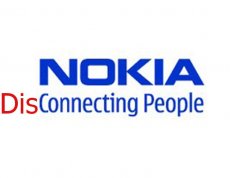 where it is important to be close to our customers and ensure that our people are able to focus on the key business priorities. Also, our aim is to find alternative work within Nokia for as many employees as possible," said Juha Äkräs, Senior Vice President, Human Resources, Nokia.
One of the main corporates blow will be delivered to Nokia's Turku site in Finland, as the mobile maker plans to relocate those activities predominantly to Salo (Finland). The Turku office currently has 220 employees. The company promised that staffers will be moved to either Salo or to the capital area in Finland, but actual plans are still being drawn. The closing of the Turku site is estimated to be completed by the end of January, 2009.
Next in line comes comes the Markets unit. Nokia intends to "de-layer the organization". In translation, the move will affect 450 employees, 100 them located in in Finland.
The Nokia Research Center (NRC) will ocus on fewer but stronger research areas, thus giving the pink slip to around 130 NRC employees globally. The NRC is specialized in long-term research activities.
Last but not least, Nokia also plans some smaller workforce adjustments in global process operations, estimated to affect approximately 35 employees.