The first man on AMD's "to be promoted" list was Randy Allen, now the new Senior Vice President, Computing Solutions Group. Allen will report directly to President and COO Dirk Meyer and is responsible for the development and management of AMD's broad and growing portfolio of consumer and commercial microprocessor solutions and platforms.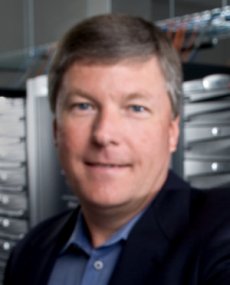 Allen has been with AMD for over 24 years and was most recently responsible for AMD's Server and Workstation business. Previously, he also oversaw microprocessor engineering for the company, such as the introductions of the AMD Opteron and AMD Athlon 64 processors. Allen replaces the former executive vice president Mario Rivas, who, as AMD puts it, left the company to "to pursue new opportunities."
Rivas didn't leave AMD alone, but alongside Michel Cadieux, formerly senior vice president and Chief Talent Officer. AMD chose to replace the latter with Allen Sockwell.
"We are accelerating AMD's transformation, reshaping the organization and bolstering our management team to lead in our x86 microprocessor and graphics businesses," said Dirk Meyer, AMD president and COO. "Placing experienced leaders in new, more focused roles will enhance our execution and progress towards sustained profitability and long-term success. The creation of a Centralized Engineering organization aligns and focuses AMD's world-class engineers and intellectual property portfolio on the strong business opportunities in front of us."
The newly formed Central Engineering organization will be co-led by Chekib Akrout (former vice president of design technology at Freescale Semiconductor) and Jeff VerHeul, corporate vice president of design engineering at AMD.
The Central Engineering leadership team will direct the development and execution of AMD's technology and product roadmaps.