According to a report on
High-Def Digest
, Universal's "American Gangster" was the best sold hi-def movie for the week ending February 24. The main adversary in the sales race was the Blu-ray release "Michael Clayton", which was outsold by nearly 2:1.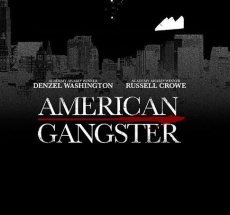 Ironic enough, "American Gangster" was release on the very day Toshiba made up the courage to announce that it was giving up on the HD DVD format altogether.
On the other hand, all the other best-selling hi-def titles in the charts were bearing the Blu-ray banner: The Rock, Cars, We Own the Night, Planet Earth, Con Air, Gone Baby Gone, Pirates of the Caribbean: Dead Man's Chest and Crimson Tide.
All in all, Blu-ray enjoyed an overall 77% domination of the hi-def sales for the week.