The acquisition will be finalized within the next 30 days.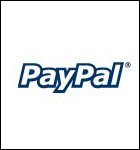 Fraud Sciences claims to have developed a technology that differentiates between real and fraudulent transactions with unprecedented accuracy. With PayPal, as well as its owner, eBay, being two of the main targets for online scammers, the technology offered by Israeli security firm will allow an improved management of online fraud attempts.
"Integrating Fraud Sciences' risk tools with PayPal's sophisticated fraud management system should allow us to be even more effective in protecting eBay and PayPal's hundreds of millions of customers around the world," said Scott Thompson, President of PayPal.
Following the acquisition, key personnel from Fraud Sciences will find new positions in the PayPal structures: Yossi Barak (Fraud Sciences' COO) and founders Shvat Shaked and Saar Wilf, will join the company's technology and fraud management teams.