Around 1.15 billion mobile phones were sold in 2007, according to an iSuppli report, out of which 437million were Nokia's. These figures place the Finnish company on the top spot with a 38% market share, far ahead of all its competitors.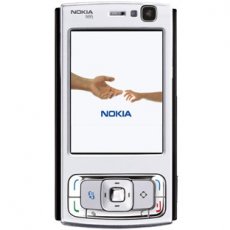 The runner-up in the race is Samsung, with a market share of 14% and only 161.1 million phones sold. Right behind it is Motorola, with a 13.8% market share and 159 million sold units.
The occupants of sports 4 and 5 are only 2% apart: Sony Ericsson sold 103.4 million units and currently holds 9% of the market, while LG had to settle for 80.4 million and a 7% market share.
The situation is even worse for Nokia's competitors when looking at the figures for the last quarter. The company's market share rose to 39.5%, while Samsung and Motorola applied the verb "to shrink" to the following results: 13.7% and 12.1%,respectively.