The company's net earnings were up 82%, with $288.3 million this year, as compared to only $158.3 million in 2006. The operating earnings also went up to to $501.42 million, a 50% jump.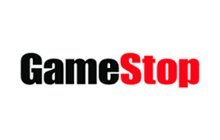 The business has been going more than well for GameStop, with nearly 600 stores being opened during the fiscal year. What's more, the retailer plans on opening the same number of locations this year as well:
"Prospects for the 575-600 new store openings in 2008 look very promising even with the current concerns about the US economy,"
said
Richard Fontaine, GameStop chief exec. "As one of the few American retailers actively seeking many new sites, GameStop is positioned to secure better locations with more advantageous lease terms and is more frequently being viewed as a critical brand to anchor strip centers."
The company expects its business figures to grow during this quarter, with sales estimated to go up 24% and 25%, while earnings per share are said to ranger between $0.32 and $0.33.