Dell's slide downhill is based on a Q4 2007 market estimate published by DisplaySearch. The company shipped more than 4.6 million notebooks in the fourth quarter, but it was less than what it needed to keep its position, not to mention get closer to HP.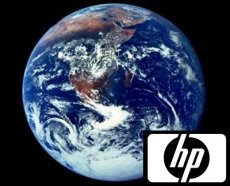 Acer took the second spot with an estimated of 5.3 million shipped units. Truth be told, Acer was expected to push forward and move ahead of Dell, given that the company now also ships Gateway PCs, thus getting a significant advantage.
The fourth spot in the top goes to Toshiba (2.86 million units), followed by Lenovo (2.73 million), Fujitsu-Siemens (1.62 million), Sony (1.59 million), Asus (1.56 million) and Apple (1.34 million).
As for HP, the leader of the market has only good news to deliver to shareholders. The company's notebook shipments climb 42% in Q4: over 6.7 million shipped units.