The lawsuit had been filed by Jose Trujillo back in the summer of 2007. The plaintiff aimed his legal attack at both Apple and AT&T. Trujillo sought class-action status, as he argued that the two companies required him to sign up for a a two-year service agreement but the iPhone's battery wouldn't last for that long.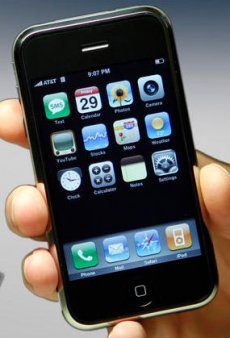 Furthermore, the plaintiff was less than pleased with Apple's design of the iPhone, which requires the user to bring the phone to Apple in order to change the battery. While almost every other mobile phone allows its user to change the battery himself when he sees fit to, the built-in iPhone battery requires an Apple shop to perform the exchange and the user to pay a hefty $80 fee. A little something that Trujillo claims he was not aware of when purchasing the device.
However, the lawsuit was dismissed by US District Judge Matthew Kennelly. The judge wrote in a summary judgment that Apple had disclosed the unpleasant batery-related details on the iPhone's box:
"Apple disclosed on the outside of the iPhone package that the device's battery has limited recharge cycles and may eventually need to be replaced by Apple service provider. Though this was in small print, Trujillo does not argue in his response to Apple's summary judgment motion that this information was hidden or obscured."
Apple won the battle, but the legal war is likely to continue as other users might find alternative ways of attack…