Jenson has been the company's CFO since 2002. He stated that he will stay with the company to assist with its fiscal year-end close and financial reporting process. In addition, Jenson agreed to help transition his successor into the role.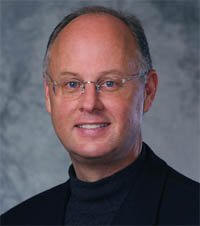 "I want to thank Warren for the leadership he has provided in the past six years," said EA Chief Executive Officer John Riccitiello. "He has built a first class Finance Department and has been a contributor to our growth and strategic initiatives."
"My tenure at EA has provided me with many good friends and memories," said Warren Jenson. "It's time for me to write the next chapter in my career – and I wish EA the best in the dynamic period ahead."
The company promised to announce a new Chief Financial Officer in a short while.
Until then, the question that remains unanswered is the following: did the recent Activision-Vivendi merger put some extra pressure on the mammoth publisher and fresh blood is needed to speed things up?